Transport and Maritime Law
Experts
Elena Legashova
Managing Partner, Attorney-at-Law
Saint-Petersburg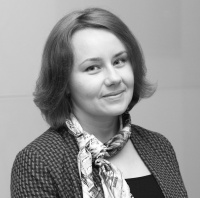 Ekaterina Dmitrikova
Counsel, Ph.D.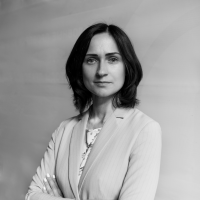 Irina Veshnyakova
Attorney-at-Law
Advising on maritime and transport law is one of our key practice areas.
We work with all those involved in the shipping industry: agents (freight forwarders, line agents, shipping agents); bunker agents; charterers; ports; financial institutions; shipowners; auxiliary service providers; salvors; and companies that buy and sell goods.
Our lawyers have represented clients' interests in marine insurance and other disputes in more than 15 foreign jurisdictions and at Russian ports from St. Petersburg to the Far East.
Expertise and legal support in the field of maritime and transport law:
disputes relating to bills of lading and charter-parties
collisions, groundings, general averages
detention, arrest and release of vessels from arrest
insurance, including marine insurance and reinsurance policies, and insurance disputes, including third party liability insurance
advice on compliance with the International Safety Management Code (ISM)
judicial defence of the interests of shipowners, shippers, consignees and other parties involved in merchant shipping at state commercial courts at all levels and in all regions, and international commercial arbitration.

Projects
Acting for a Panamanian shipowner in a dispute with a Russian insurer providing voluntary civil liability insurance, in connection with a claim for compensation for damage to cargo transported by the shipowner.
Acting for a Panamanian shipowner insured by a Russian insurer under a voluntary civil liability contract, in connection with damage to sunflower seeds transported by the vessel.
Drafting an insurance claim for approximately USD 2.5 million, including losses awarded to the consignee by a Turkish court, the cost of unloading the damaged cargo, survey costs and legal fees.

---
Advice and legal support for a Russian insurance company facing a claim for compensation from a Seychelles shipowner due to the failure of components and units of the insured vessel.
Advising a Russian insurance company facing a claim from a Seychelles shipowner for about USD 200,000 in insurance compensation due to the failure of an adjustable pitch propeller on the insured vessel.
Drafting a rejection of the insurance claim due to the insurance contract having terminated before the event in question took place.

---
Acting for a major foreign insurance company as a third party in a dispute between a Russian container terminal and a business owner in connection with damage caused to his vessels during loading at the terminal.
Acting for a major British insurance company in a dispute between a Russian container terminal whose third party liability insurance was provided by the client and a business owner seeking compensation for damage caused to the plaintiff's vessels during loading at the container terminal.
Participating in proceedings at the commercial court of appeal in connection with the plaintiff's appeal against the court's refusal to recover lost profits, and substantiation of a judicial review on reducing the amount of damages recovered.

---