International Trade and Customs
Experts
Elena Legashova
Managing Partner, Attorney-at-Law
Saint-Petersburg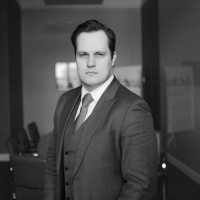 Evgenii Butyrin
Attorney-at-law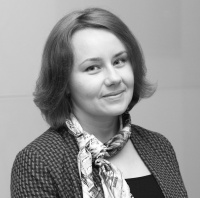 Ekaterina Dmitrikova
Counsel, Ph.D.
The specialist lawyers at our practice have in-depth knowledge and extensive practical experience of customs law and the regulation of foreign trade in general, under both Russian legislation and the international laws of the Eurasian Economic Union.
Our lawyers assist clients working in international trade with a wide range of issues that arise as processes are set up and once they are underway. They also assist with drafting, signing and executing contracts and with the customs formalities and clearance process for imports and exports.
As both practising lawyers and lecturers at leading universities in Russia, our specialists bring to their work practical experience and a thorough academic knowledge of the applicable areas of law.
The lawyers at our firm represent their clients' interests, not only proposing the best possible legal methods for organizing their business and the applicable customs processes, but also offering a comprehensive risk assessment for various types of international business, and identifying ways to minimize those risks.
At all stages of the process, our expert lawyers defend clients' interests in their dealings with counterparties and authorities (including customs agencies), and also advise on various legal aspects of international trade, including regulations applicable within the Eurasian Economic Union and the WTO.
Our international law practice is not limited to regulatory matters. It draws upon our extensive experience in contract work and representing clients in business negotiations.
Our lawyers defend clients in various court disputes, including international arbitral proceedings and disputes with customs agencies.
Expertise in International Trade and Customs Law
Drafting and legal analysis of foreign trade contracts (sale and purchase agreements, supply contracts, distributor agreements, mixed contracts), contracts with agents, shippers and expeditors
Developing comprehensive legal strategies for organizing a business that supplies goods or provides services internationally, including advising on the applicable customs procedures and the classification of goods according to the unified nomenclature system for foreign trade, and determining the country of origin and customs value of goods; assessing risks and identifying ways to minimize them
Advising on customs formalities and the clearance process, technical regulation, foreign currency regulations and controls, export controls, and protection for business while international sanctions are in force
Advising on customs clearance for intellectual property, including national and international regulation of parallel imports, and drafting and providing legal analysis of licensing agreements