Nadezhda Advakhova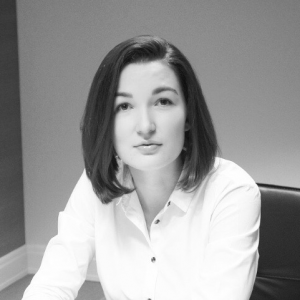 Nadezhda Advakhova
Attorney-at-Law
Nadezhda is an advocate since year 2019.
In 2012 she graduated from the Law Faculty of the Institute of Law and Business in Pushkin.
From 2012 to 2017 Nadezhda served in the Investigative Committee of the Russian Federation in Saint Petersburg, in 2013 she took the position of senior investigator. During her serving she investigated especially difficult white-collar crime cases as well as crimes against the person.
In 2019 Nadezhda Advakhova successfully passed the qualification law exam and became a member of the St. Petersburg Bar.
Nadezhda successfully applies gained knowledges in developing the legal position and line of defense of the principal and in making a comprehensive assessment of the situation. The knowledge of the features of the state authorities' activities allows Nadezhda to participate in disputes concerning the protection of violated or disputed rights, freedoms and legitimate interests of citizens and organizations arising from administrative and other public legal relations.
Nadezhda is a specialist in criminal law, as well as in medical law, family law, construction and real estate law.