Kirill Advakhov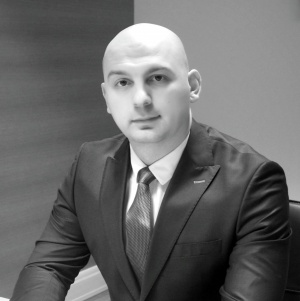 Kirill Advakhov
Attorney-at-Law
Kirill Advakhov is an advocate since year 2019.
In 2010 he graduated from the Economic Faculty of the North-West Academy of Public Administration (today the North-West Institute of Management of RANEPA).
In 2013 he graduated from the Law Faculty of the University of Tuymen.
From 2012 to 2018 Kirill served in the Investigative Committee of the Russian Federation, took senior positions as well, exercised procedural controls over the investigative officers' activity on investigation of white-collar crimes, tax crimes, corruption-related crimes and environmental crimes.
From 2018 to 2019 Kirill represented citizens in courts with purpose of protection their right in civil, labour and family disputes, represented interests of legal entities in arbitration courts of Russia, protected the rights of foreign citizens in Russia.
In 2019 Kirill Advakhov successfully passed the qualification law exam and became a member of the St. Petersburg Bar.
Kirill has many years of experience, knowledges of methods of investigating criminal cases, as well as the implementation of operational-search measures by operational units, that allow Kirill to protect the constitutional rights and freedoms of citizens, while ensuring access to justice.