Ekaterina Balioshenko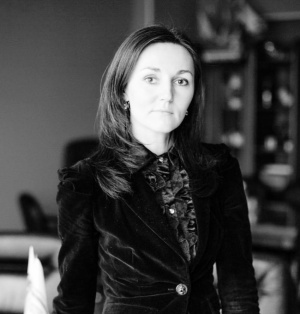 Ekaterina Balioshenko
Attorney-at-Law
Ekaterina Balioshenko graduated in 2008 from the Faculty of Law of Saint Petersburg State University. She began her professional career in the banking sector, worked in large banks in St. Petersburg, successively holding positions from assistant legal adviser to chief specialist of the legal directorate.
She was engaged in the analysis of credit transactions in terms of identifying the bank's risks of non-repayment of credit funds, issues of settlement and cash services, accompanied the activities of the mortgage center. She worked in a construction SRO as a deputy head of the legal department, conducted all SRO claims and lawsuits, advised SRO members on issues arising in the course of construction activities.
Ekaterina held the position of head of the legal department in an investment and construction company. Provided full legal support for the construction and opening of the restaurant. She was a member of the audit committee of the personnel department of the organization. She also worked as a lawyer in a public organization for the protection of consumer rights.
Ekaterina has positive experience in handling family, labor, civil and arbitration disputes. He is a specialist in the field of protecting the rights of equity holders and other consumers, as well as a specialist in the field of real estate (provides consulting, legal support for transactions for the purchase and sale of real estate in the primary and secondary markets).