Yana Griguts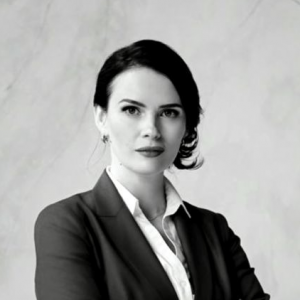 Yana Griguts
Attorney-at-Law
Advocate since 2010.
In 2008, Yana graduated from the Law Faculty of Petrozavodsk State University with honors. She was a member of the qualification commission of the Republic of Karelia Bar. She is acting member of the Bar Association of the Russian Federation.
For more than 10 years, Yana has been successfully carrying out legal and advocacy activities to provide legal assistance to protect the rights of citizens and legal entities in the Republic of Karelia, St. Petersburg, Moscow and other constituent entities of the Russian Federation. She has practical experience in most areas of advocacy in arbitration, civil and criminal matters.
Yana Griguts specializes in legal support of business and entrepreneurship, legal support of tenders, conducting bankruptcy cases, representing clients in courts in various categories of cases in civil proceedings, arbitration disputes, economic and corruption criminal cases.